Personal and Family
Nash was born in Detroit, Michigan, in 1951 and moved with his family to the south in 1969, after graduating from high school.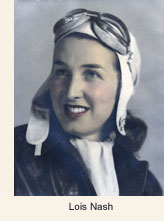 Tom's mother, Lois Nash is one of less than 300 surviving members of the W.A.S.P., the Women Air force Service Pilots from WWII. She was one of a handful that flew the B-26 to tow targets and performed other duties for the war effort. In March of 2010 Tom accompanied her to Washington DC where she and her fellow WASP pilots received the Congressional Gold Medal in a ceremony at the US capitol.

Before starting his distinguished career in business, Tom's late father, Albert E. Nash, trained as an engineer with degrees from Wayne State University and Lawrence Institute of Technology. At LIT he ran against and defeated the charismatic John Delorean for student government president. While he couldn't draw a nose or an eye, his wisdom and positive view of mankind gave Tom insights that have served him as a portrait painter as well as any knowledge of paints and brushes could. He is missed.

Tom's Grandmother, Irene Lancaster was an artist and a public school teacher for forty years in the Ferndale Michigan school system. She was a great help and inspiration to Tom. Tom's cousin Kerry, also positively inspired by their grandmother Irene went on to distinguish herself in the field of education. She served on the Board of Trustees for the Novato Calif. Unified School District before being elected to the California State Assembly, representing the 6th District. She then was appointed California Secretary for Education by CA Governor Gray Davis. Kerry Mazzoni was the subject of one of Tom's earliest charcoal portraits, which she owns today.

Another artist and family member who was a great inspiration to Tom was his Uncle Bill. William Boyer was one of Ford Motor Companies leading designers and considered the man most responsible for the design of the original two seat Thunderbird. Upon his retirement he authored Thunderbird: An Odyssey in Automotive Design today a highly prized book.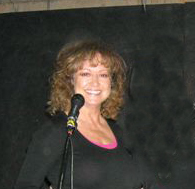 Tom has an older brother Bill who shares their mother Lois's love of flying. He too spent some time at Interlochen Center for the Arts studying viola, which he still enjoys today, playing in a community orchestra.

Tom and Donna Nash were married in 1983. Donna has many interests, dividing her time between business partner with Nash Studio, photography and physical fitness. Formerly a photographer for models and celebrities, today she mostly enjoys photographing people, places, and things that she chooses. She recently established her own website www.DonnaPNash.com

Donna is currently studying at the National Personal Training Institute to earn her certification as a Personal Fitness Trainer. She has her own fitness/gym studio located in the Nash's Roswell, GA. home.