prev | groups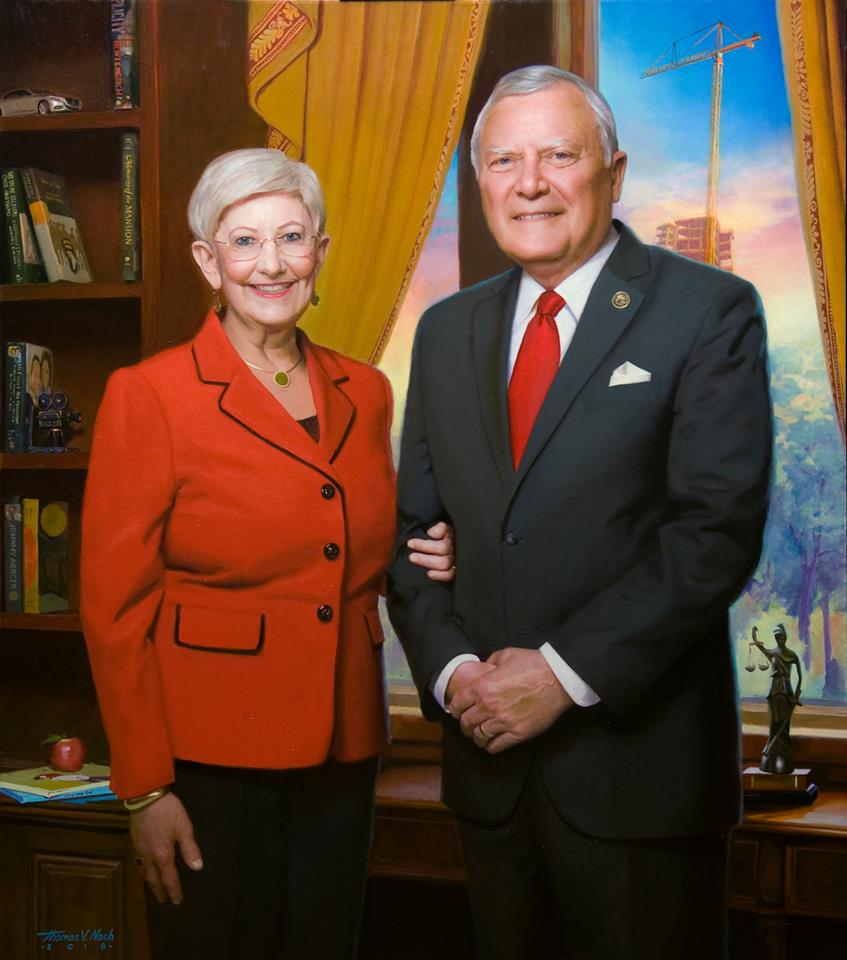 Governor Nathan Deal & First Lady Sandra Deal
Tom's most recent governmental portrait was of Georgia Governor Nathan Deal and his wife Sandra. The painting was unveiled at the Georgia state capitol on Jan 3rd 2019. It now hangs outside the governor's office near another of Nash's official portraits of the late Governor and Senator Zell Miller.
The concept for the portrait that Tom came ups with was to include several symbols of the interests and successes of the Governor and First lady during their eight years in office.

Governor Deal wished for his wife Sandra to be included in the painting and the artist was happy to oblige. Sandra Deal was a very active and influential first lady of Georgia. She had been a school teacher. As first lady, she visited over 1000 schools where she read to young children and emphasized the importance of reading. These are two of the ones she read from. The school books could've been positioned on any of the shelves but in the Georgia capitol the official portraits are hung so that even the bottom of the paintings are several feet off the floor. Tom wanted the books low enough in the composition so that when children visited the capitol they would be able to see them.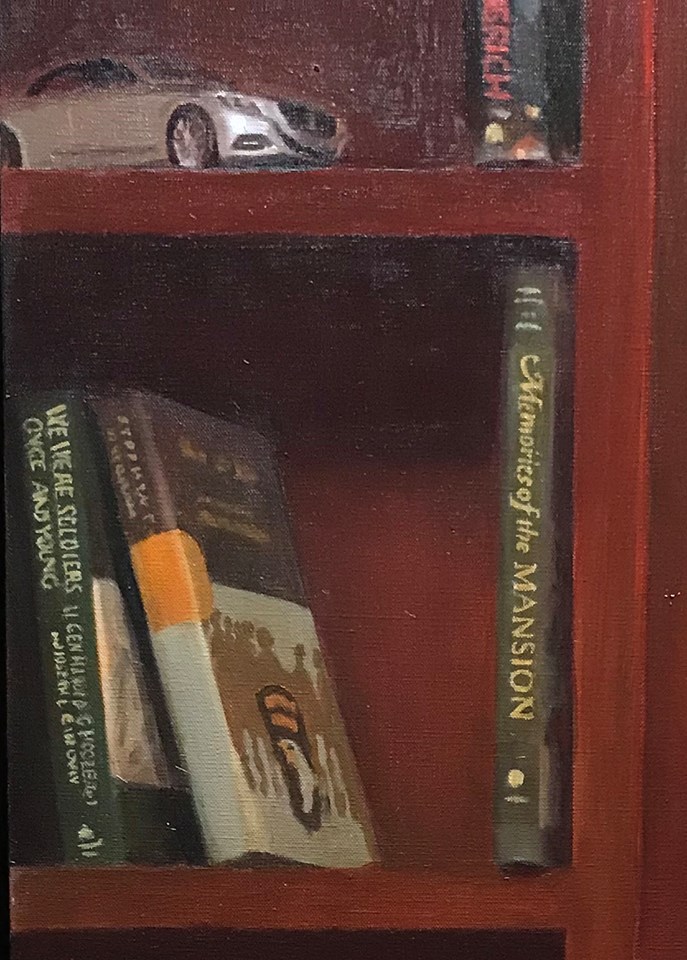 The model car represents economic development and the auto companies that came to Georgia during Deal's time in office. On the shelf below that to the right is a copy of "Memories of the Mansion" Sandra Deal's book that details the history of the Governor's Mansion coauthored with Jennifer Dickey and Catherine Lewis of Kennesaw University.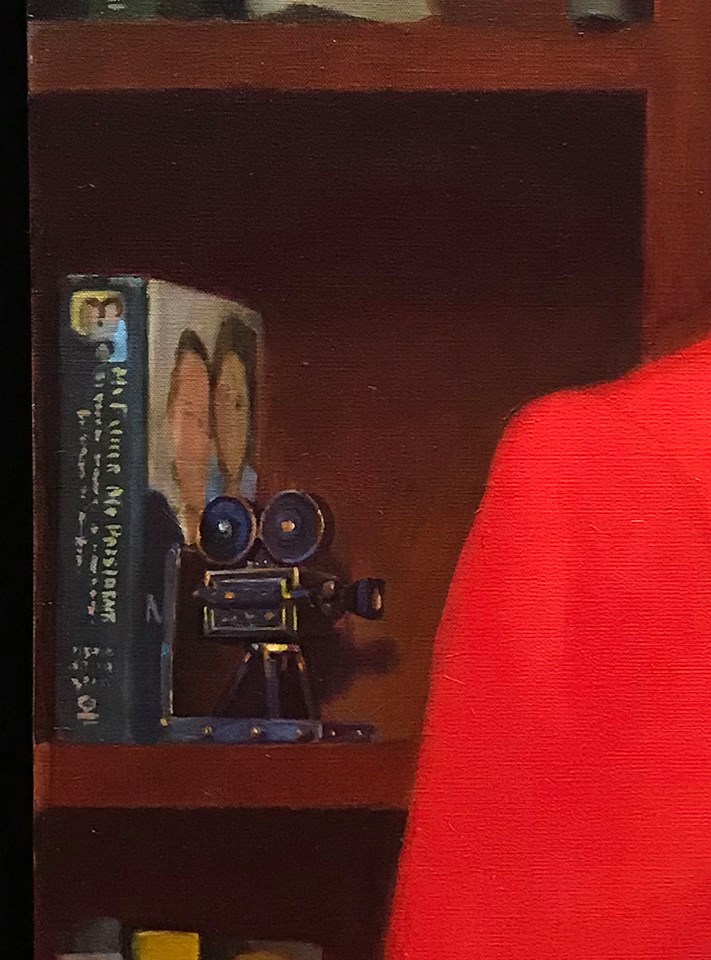 Tom came up with this movie camera bookend to include in the painting because Governor Deal was very committed to the film industry in Georgia and it grew tremendously during his time in office.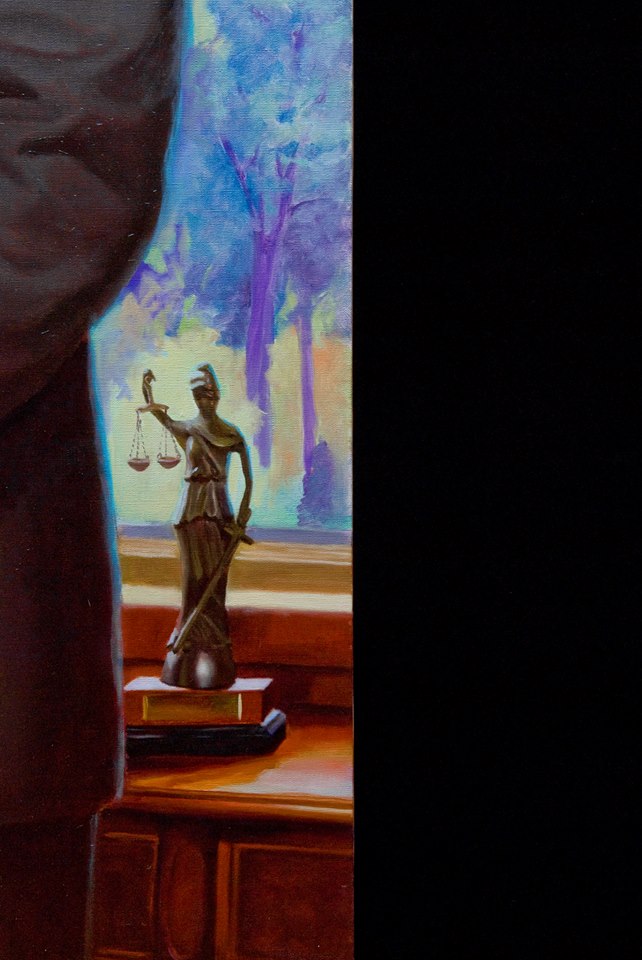 The governor had been presented with the "lady liberty" or blind justice statue and Tom felt it would make a nice addition to the painting since criminal justice reform was very important to the governor.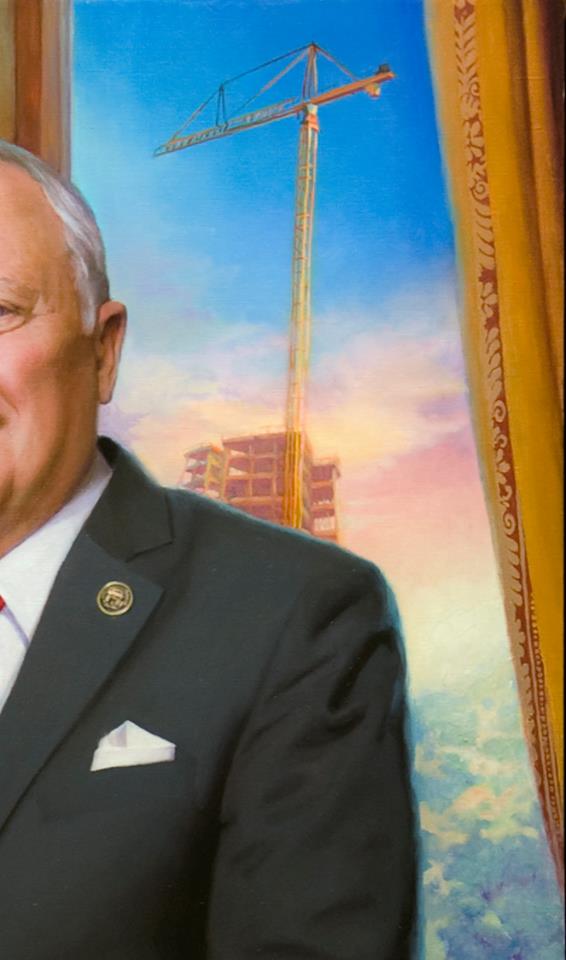 A construction crane representing the ongoing construction of a new judicial complex. Tom felt it also represented development and economic growth in general, as did the model car. The state of Georgia had been ranked number one or close to number one for business during much of Governor Deal's tenure. The lighting and sky outdoors was intended to signify 'morning' or sunrise in Georgia, a new day.

prev | groups